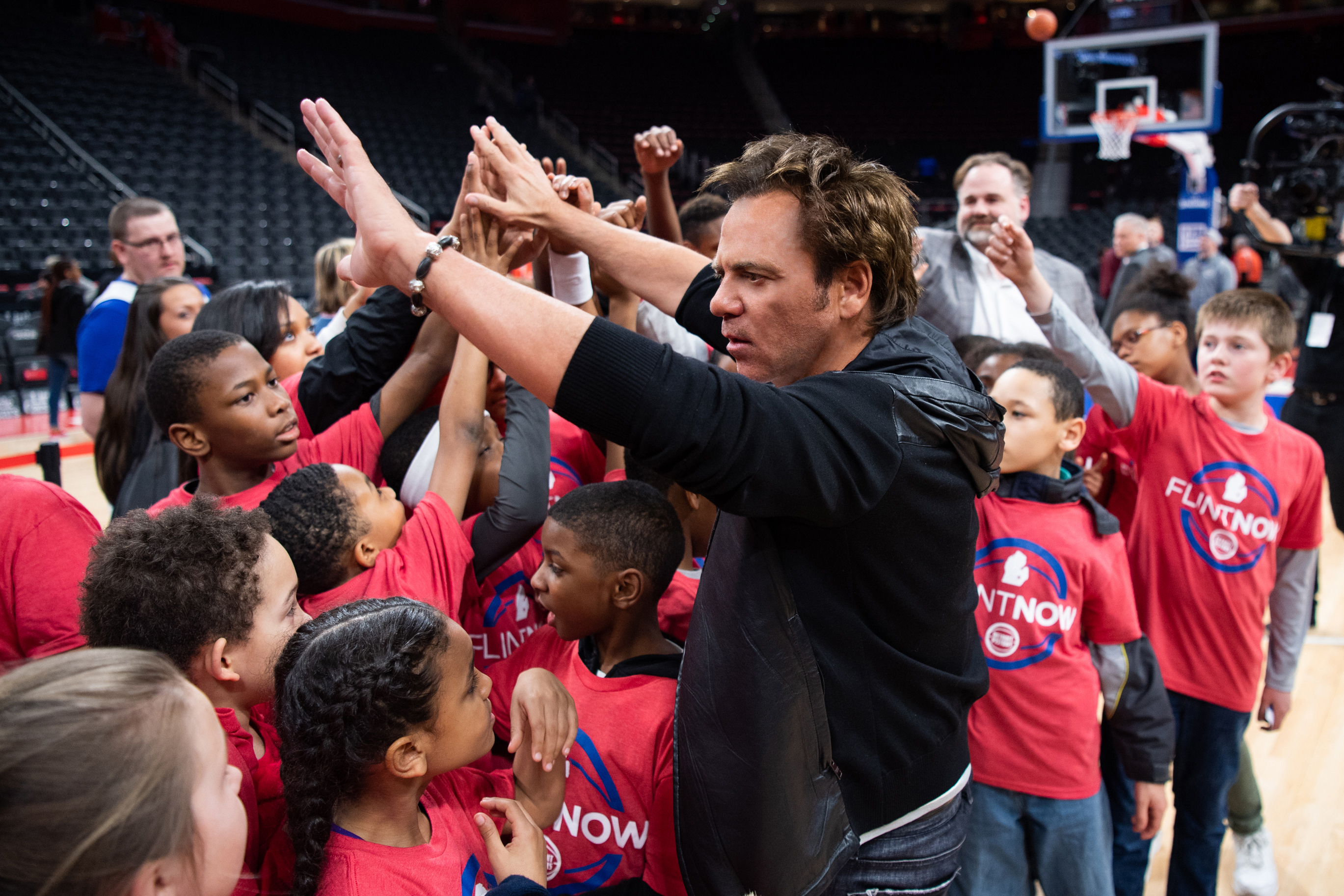 March 31, 2022 | Articles Philanthropy The Pistons
Michigan Governor Praises Detroit Pistons, Tom Gores For Promoting Social Justice
When Platinum Equity founder Tom Gores purchased the Detroit Pistons in 2011, he said he viewed the NBA franchise as a community asset with the power to unite and inspire.
The franchise has engaged the Detroit community in recent years with high-profile leadership on matters of diversity and inclusion, voting access and the pandemic.
While attending a Pistons game toward the end of the season, a night where the LGBTQ community was recognized, Michigan Gov. Gretchen Whitmer praised those efforts.
"From (owner) Tom Gores' leadership to what the organization has done in the community for individuals and using platforms is impressive," Whitmer told the Detroit News. "It would be great if more would replicate it, to be honest.
"This is a moment to recognize the LGBTQ community tonight. There's just one more example. Whether it's 'Black Lives Matter' or urging people to mask up (for COVID), this organization has been great for the community by using their platform."