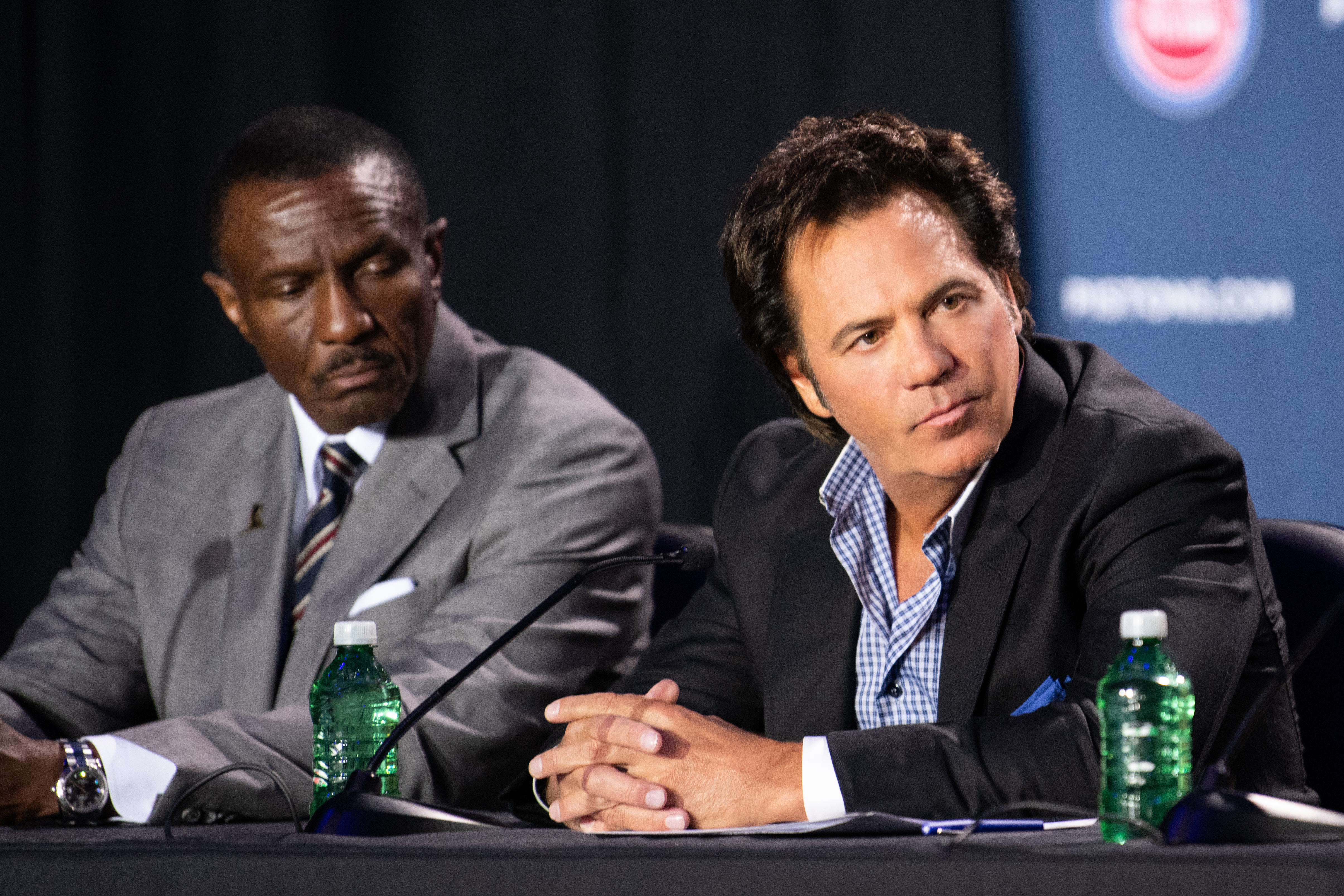 May 6, 2022 | Articles News The Pistons
Detroit Pistons owner Tom Gores offers strong commitment to head coach Dwane Casey
Cade Cunningham made a great first impression, finishing third in NBA rookie of the year balloting.
Saddiq Bey and Isaiah Stewart made significant strides in their second seasons.
And the Pistons (23-59) won 11 of their last 25 games of the season, which included close losses and surprising wins over some of the best teams in the league.
That's why it wasn't surprising Pistons owner Tom Gores told Detroit media that he fully supports head coach Dwane Casey.
"I want to see Dwane more than next year," Gores said near the end of the season. "Dwane has threaded the needle this year, because to lose a lot — and we lost a lot of games — the key is whether can you keep everybody's spirit alive.
"He has the ability to keep everybody's spirit alive. I just think it's such a talent. He really understands how to keep these guys engaged while they're going through a hard time. He really has this ability to just to keep everybody inspired, and the players love him, and I do too." Next season will be Casey's fifth season with the Pistons. Gores hired Casey in 2018 after he won coach of the year honors with the Toronto Raptors in 2018.