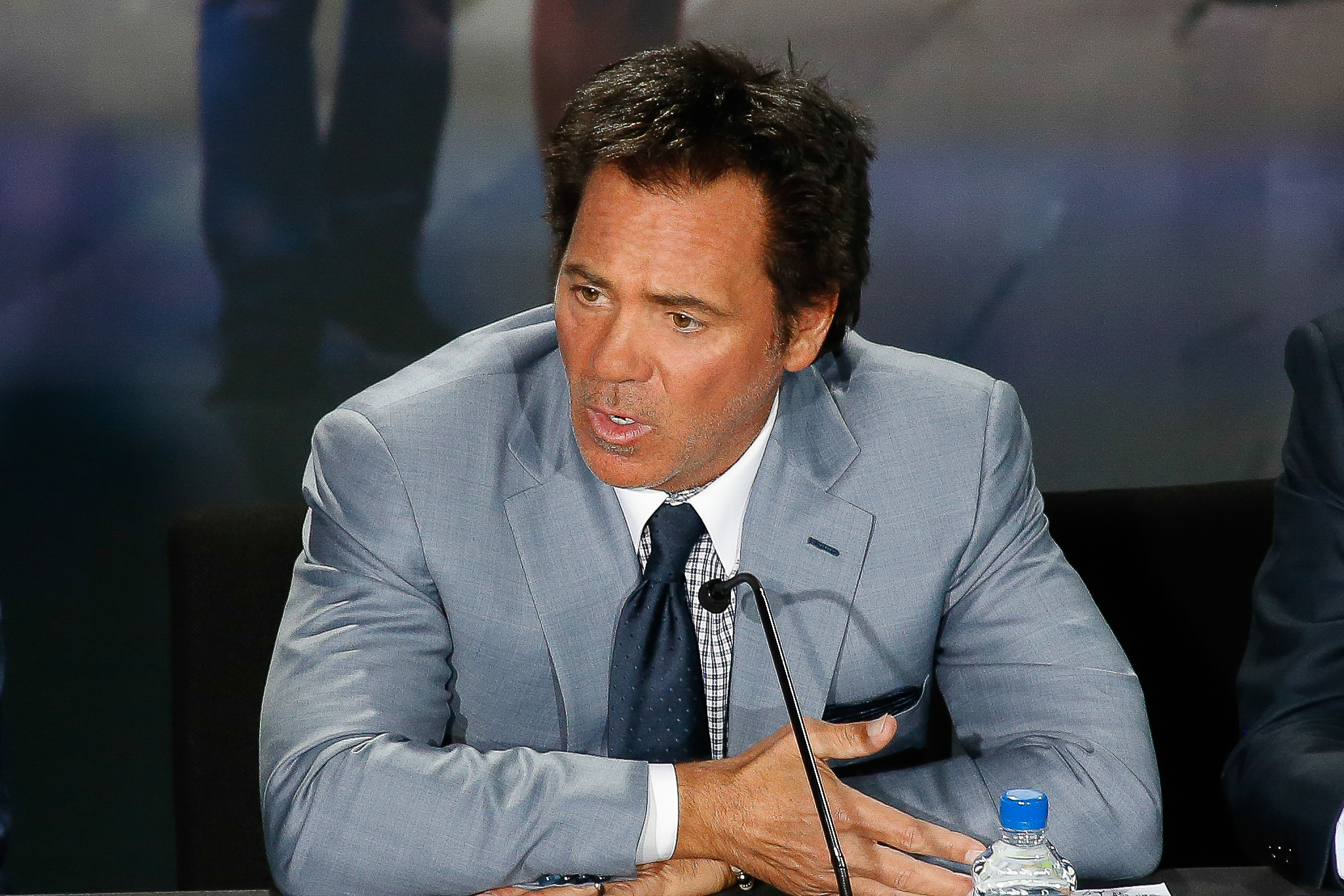 April 20, 2023 | News The Pistons
Detroit Pistons owner Tom Gores expresses gratitude to coach Dwane Casey, who is moving to franchise's front office
DETROIT – The Detroit Pistons on Monday announced that Dwane Casey will transition into a new role in the team's front office and that a search process for a new head coach, led by Pistons General Manager Troy Weaver, will begin immediately.
"Dwane Casey has done everything we asked of him since the beginning of our partnership, both as a coach and a tremendous mentor and person," said Pistons owner Tom Gores. "Our organization and the young men he has been leading are very fortunate to have had his guidance and support. We are grateful for his steady hand as head coach during these important development years, and we are excited to have his wisdom and experience in the front office as we enter the next phase.
"Dwane joined us as an experienced and successful coach ready to lead a veteran team, but when we made adjustments as an organization to rebuild around a younger core he fully embraced the decision," Gores said. "I couldn't have asked for anything more, and I'm very proud of Dwane and our players. The young men he has been teaching and guiding are very fortunate to have had his leadership and direction. He's protected their hearts and their spirit and instilled in them the work ethic and desire required to reach greatness.
"Under the leadership of General Manager Troy Weaver he has helped re-set our culture and restore our aspiration to compete at a high level and contend for championships. Of course there is still lots of work to do. But as we enter the next phase of this rebuild, I am optimistic about our team and our direction, and very excited about the newest member of our front office, Dwane Casey."
Detroit Pistons General Manager commended the leadership of Dwane Casey during his tenure and expressed his pleasure in continuing their working partnership in the front office.
"I want to thank Coach Casey for his commitment to the organization over the last five seasons," said Weaver. "He has represented the organization with class and grace and built a system in which our young players could learn and grow. As we enter the next phase of our restoring, I look forward to continuing our work together in the front office and supporting him during his new chapter of life. I'm excited for him and his family moving forward."
Casey said he's looking forward to the next challenge.
"I'm excited for what we've done, the culture and foundation that we've built," said Dwane Casey. "It's been a good 44 years. Tom (Gores) has given me the opportunity to move into the front office and I'm excited about it, to go to the next phase of my life."
Casey was named head coach on June 11, 2018 and tallied a regular-season record of 121-263 (.315) in five seasons with the Pistons. During the 2018-19 season he posted a 41-41 (.500) record and led the club to its first postseason appearance since the 2015-16 season, setting a team record for most 3-pointers in franchise history (993). Detroit also averaged 107.0 points per game which were the most by a Pistons team since 1987-88. Pistons forward Blake Griffin was named to the 2018-19 All-Star Team and All-NBA Third Team. In 2020-21, Saddiq Bey and Isaiah Stewart were named to the NBA All-Rookie First Team and NBA All-Rookie Second Team, respectively. Guard Cade Cunningham was named MVP of the Rising Stars Game and NBA All-Rookie First Team during the 2021-22 campaign. Earlier this season, Pistons guard Jaden Ivey and center Jalen Duren became the first Pistons rookies in franchise history to be named to the NBA Rising Stars Game in the same season. The Pistons recorded a 17-65 (.207) record this past season and Casey has a career NBA coaching record of 494-570 (.464), including six postseason appearances.